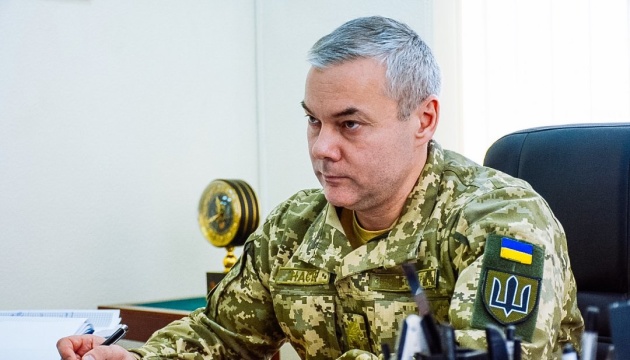 Russia preparing for large-scale attack against Ukraine – Joint Forces commander
Russia is most likely preparing for a large-scale offensive against Ukraine, as evidenced in particular by a significant increase in the number of Russian tanks, aircraft, and special operations teams.
Ukrainian Joint Forces Commander Serhiy Nayev told this to British military journalist Askold Krushelnycky, according to Ukrainian news site Novoye Vremya.
"First, they increased the number of troops in the conflict zone. For example, the number of tactical battalions near the Ukrainian-Russian border has increased from eight to twelve, and this is only in my area of responsibility," Nayev said.
According to him, Russia has also substantially increased the number of aircraft ready for operations from air bases on the other side of the front line, near Donetsk.
He said that the key evidence of the enemy's aggressive plans is that Russian special operations teams (DRGs) had been moved to Donetsk and Luhansk regions. In particular, the Ukrainian military revealed a special type of satellite communications used by senior officers of the Russian army. The presence of Russian generals proves that a regrouping of troops is underway, which most likely means the preparation for an offensive, he said.
"Their reconnaissance capabilities have tripled: more DRGs, more radio interception groups, more spies. As a rule, this happens in the run-up to the offensive," the Joint Forces commander said.
Nayev also believes that the attack on Ukrainian ships in the Kerch Strait is part of Russia's plan to take control of the entire Azov Sea coast and expand the zone of Russia's presence in the western direction, via Mariupol and to Crimea.