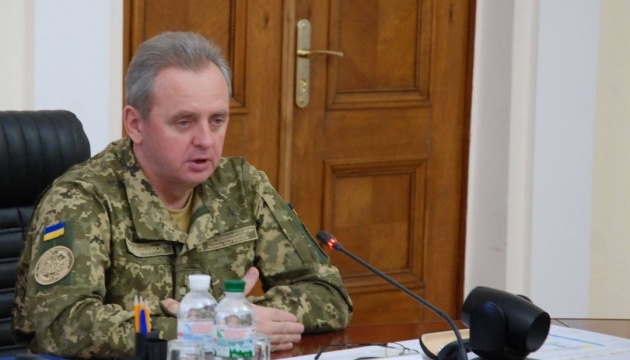 General Muzhenko informs NATO about military threats to Ukraine
The Ukrainian delegation informed the NATO partners about the security challenges that exist around Ukraine, in particular in the Black Sea region, and about the measures to counteract such threats.
"We discussed not only the transition of the Ukrainian Armed Forces to NATO standards. During the meeting, we also touched upon the situation in the Black Sea region, in particular, the military threats to the national security of Ukraine. An important issue is also providing Ukraine with the practical assistance we need today to respond adequately to these threats now and in the near future," Chief of the General Staff, Commander-in-Chief of the Armed Forces of Ukraine, General of the Army of Ukraine Viktor Muzhenko said in a commentary to an Ukrinform correspondent after a meeting with NATO Deputy Secretary General Rose Gottemoeller on Monday, January 15.
As the General noted, during the meeting, Rose Gottemoeller was concerned about the fate of Ukrainian military sailors, who had been captured by Russians during the armed provocation against Ukraine in the Sea of Azov.
Muzhenko added that the legal department of the General Staff cooperated with the investigators of the Prosecutor General's Office of Ukraine in refuting the charges laid by the Russian investigative committee against the Ukrainian servicemen for their participation in hostilities in eastern Ukraine. "There is a progress in this issue, and I think we will settle it in the near future," Muzhenko added.
As reported, the military delegation of Ukraine led by Commander-in-Chief of the Armed Forces of Ukraine Viktor Muzhenko arrived in Brussels to attend a meeting of the NATO Military Committee.