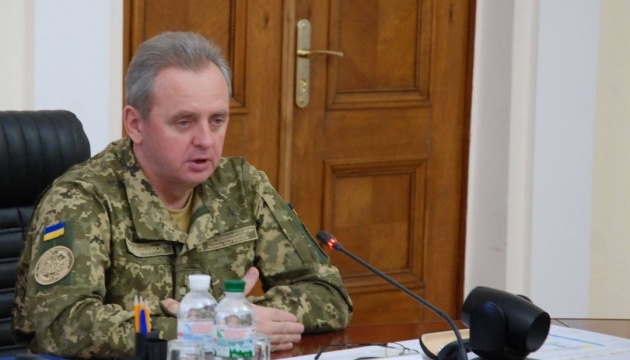 NATO provides Ukraine with effective assistance in reforming military administration system
NATO provides Ukraine with practical and effective assistance in enhancing the capabilities of the Ukrainian Armed Forces, in particular, in improving the military administration system.
Chief of the General Staff, Commander-in-Chief of the Armed Forces of Ukraine, General of the Army of Ukraine Viktor Muzhenko said this in a commentary to an Ukrinform correspondent after a meeting with NATO Deputy Secretary General Rose Gottemoeller on Monday, January 15.
Viktor Muzhenko arrived in Brussels to participate in the NATO Military Committee meeting at the Alliance headquarters.
"Much attention is paid now to the technical issues of standardization with NATO. I and Rose Gottemoeller discussed the issues of improvement of the administration system based on the NATO principles. We have a great way ahead in this direction. Already in January we plan to hold a workshop with [strategic] advisers on the adaptation of such an administration system, implementation of new approaches, changes in the legislative framework and other related issues," Muzhenko said.
In addition, the issues related to the logistics and medical support for the Armed Forces of Ukraine were discussed during the meeting.