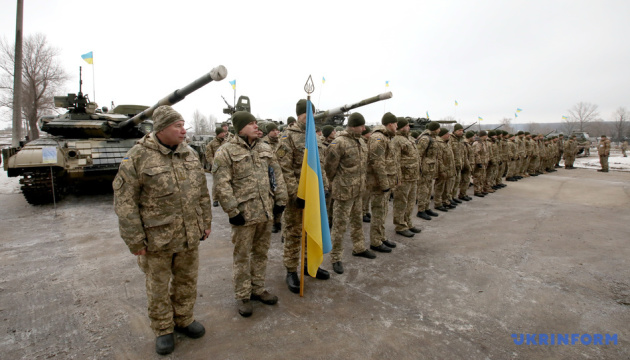 Ukrainian Armed Forces to participate in 20 international and 6 multinational exercises in 2019
In the current academic year, servicemen of Ukraine's Armed Forces will take part in 20 exercises outside Ukraine and six multinational exercises in Ukraine.
Deputy Head of the Training Office of the Main Directorate of the Armed Forcesof Ukraine Ihor Podolian said this during a briefing on the results of the training of troops in 2018.
"Within the framework of international cooperation, our units will participate in six multinational exercises in the territory of Ukraine, the main of which are Rapid Trident 2019, Sea Breeze 2019, Maple Arch 2019, Riverine 2019, and 20 exercises outside Ukraine," he said.
Answering Ukrinform's question, he specifies that the full cycle of planned exercises begins in the end of January-early February. The international exercises will be held in Germany, Italy, the United States and the UK.
In the 2019 academic year, about 250 operational training activities and about 2,000 major events (command and staff exercises, tactical exercises, tactical flight training) will be held.