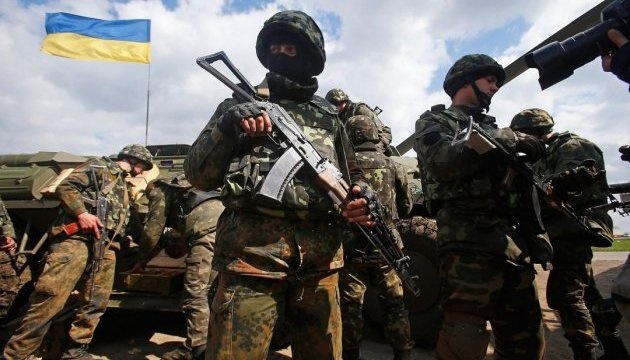 Ukrainian army to operate in line with NATO standards in 2020 – Poroshenko
President of Ukraine Petro Poroshenko has said that the Armed Forces of Ukraine will operate in line with NATO standards under the law on national security in 2020.
"In the year 2020, the Armed Forces will be organized and able to operate in full compliance with NATO standards under the law on national security," Poroshenko said during a meeting with residents of Zdolbuniv in Rivne region, an Ukrinform correspondent reported.
The President stressed he is convinced that the path of Ukraine to the European Union and NATO will help ensure the security of Ukrainian borders and sovereignty: "Our path to peace is based not on the conditions of surrender offered by the Russian fifth column, but on the conditions of the national interests of Ukraine."
According to Poroshenko, Euro-Atlantic integration is also a path towards strengthening the Ukrainian statehood and the dignity of Ukrainian citizens. "And we have proved that we can win victories on this path determined by the Ukrainian people," he stressed.
In this context, he reminded about the Ukrainian naval sailors captured by Russia: "We are with you, every Ukrainian is proud of the heroism of 24 Ukrainian sailors who won a moral and political victory for Ukraine. They did not allow Russia to implement its plans for a quiet, hybrid seizure of the Sea of ​​Azov and Kerch Strait. Some in Parliament suggested that we should sit quietly and wait. This is not for us, not for Ukrainians. "
Poroshenko stressed that the Ukrainians stopped the Russian aggression and preserve the independence of the state and added that Ukraine will return its territories that are currently occupied by Russia.