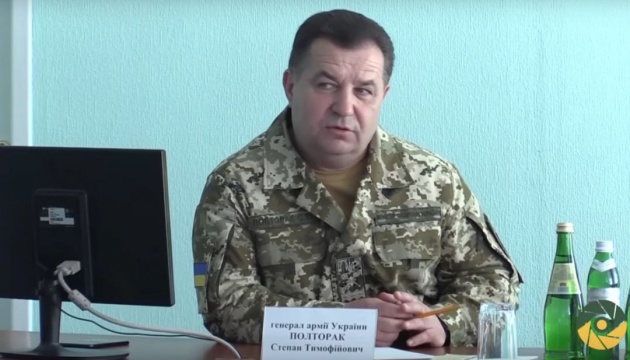 Defense ministers of Ukraine and UK meet with families of captured Ukrainian sailors
Defense Minister of Ukraine Stepan Poltorak and UK Secretary of State for Defence Mr Gavin Williamson met in Odesa with the families of Ukrainian sailors illegally detained by the Russian Federation in the Kerch Strait.
"I would like to express my gratitude to the families of the sailors for courage and endurance of your relatives. There is no doubt that we bring the sailors back home, but the process is very difficult," Poltorak stressed, the Government portal reported.
According to Mr Gavin Williamson, every country understands and does not remain indifferent to what is happening.
"In Great Britain, even in my family, we are constantly discussing the current situation. It is important to ensure that justice prevails. I am here to discuss what we can do together," Williamson said, stressing the need to ensure access of international organizations to sailors, because their seizure is violation of all international norms.
During the meeting, the parties discussed pressing issues with the families of sailors.