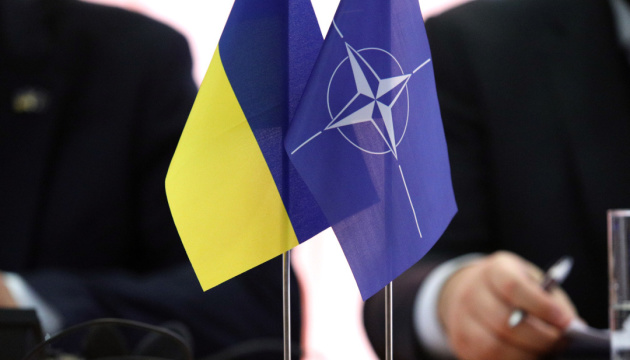 NATO-Ukraine Joint Working Group on Defense Technical Cooperation sets priorities for 2019
Ukrainian delegation headed by First Deputy to the Secretary of the National Security and Defense Council of Ukraine Oleg Hladkovskiy took part in the 27th meeting of the NATO-Ukraine Joint Working Group on Defense and Technical Cooperation.
The NATO side was headed by Assistant Secretary General for Defense Investment of the NATO International Secretariat Camille Grand, the NSDC's press service reported.
The participants discussed the results of Ukraine-NATO cooperation in 2018 in the field of armaments, the reform of the national defense industry, the implementation of promising programs for the development of new weapons, public-private partnerships, freeing from dependence on Russian industry, and defense-industrial cooperation with the Alliance countries.
The Alliance representatives highly appreciated Ukraine's achievement of the second (higher) level in the NATO codification system.
As a result of the meeting, the parties identified the priority directions of implementing the Roadmap on NATO-Ukraine Defense Technical Cooperation and agreed to intensify cooperation in 2019, including the introduction of NATO technical standards, training of personnel, and improving the security system for the storage of missiles and ammunition.
Within the framework of the meeting, Ukrainian defense enterprises presented modern domestic weapons and equipment manufactured in accordance with the Alliance standards, taking into account the combat experience gained while countering Russia's aggression.