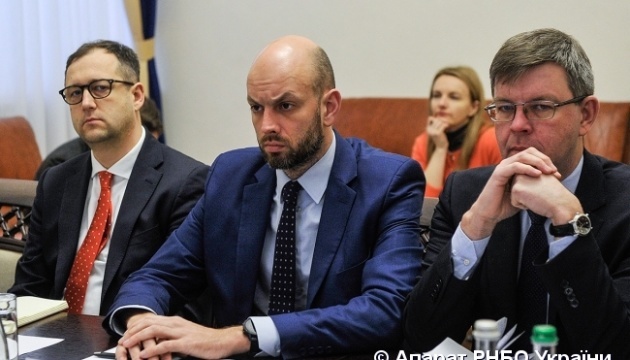 Ukraine, Lithuania discuss Russian military aggression in Kerch Strait
Secretary of the National Security and Defense Council of Ukraine Oleksandr Turchynov has held a meeting with the leaders of the diplomatic missions of the Republic of Lithuania in the Eastern Partnership countries.
During the meeting, the parties discussed the issues of Russian military aggression against Ukraine in the Kerch Strait, the need to strengthen sanctions against the Russian Federation, as well as the intensification of bilateral cooperation between our countries, the NSDC's press service reported.
According to Turchynov, despite the existing sanctions, the military and political leadership of the Russian Federation does not stop aggression against our state. "Therefore, without a significant strengthening of the sanctions pressure, Putin will feel impunity," he said.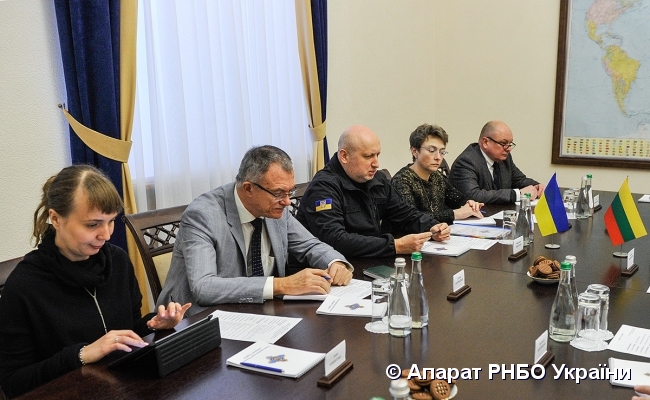 Also, speaking about the need to strengthen sanctions against Russia, the NSDC secretary noticed that "it is illogical for our partners to strengthen economic sanctions against the Russian Federation and, at the same time, support the strategic economic and energy projects of the Russian Federation, in particular, Nord Stream 2".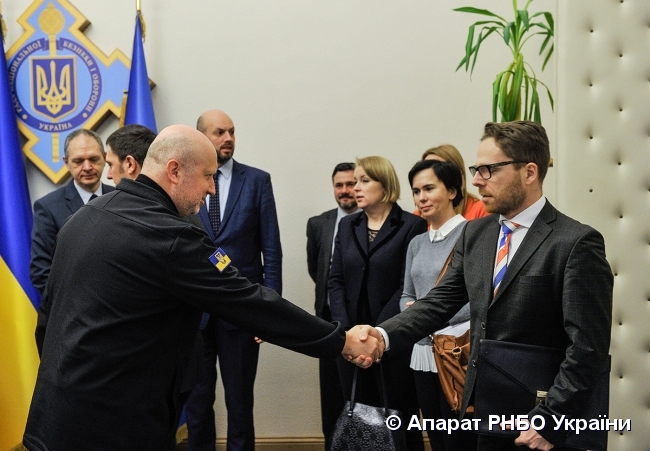 "Ukraine is becoming a significant factor in European security, and the help for our state should be considered in the context of that by supporting the security and defense sector of Ukraine Europe strengthens its own defense," Turchynov emphasized.
In his turn, Deputy Minister for Foreign Affairs of the Republic of Lithuania Darius Skusevičius stressed that Lithuania understood Putin's desire "to demonstrate to the whole world that his actions remain unpunished". "That's why we are trying to make sure that he is responsible for his every step," Skusevičius said, adding that Lithuania had recently imposed additional sanctions on individuals involved in aggression in the Sea of Azov.
ish