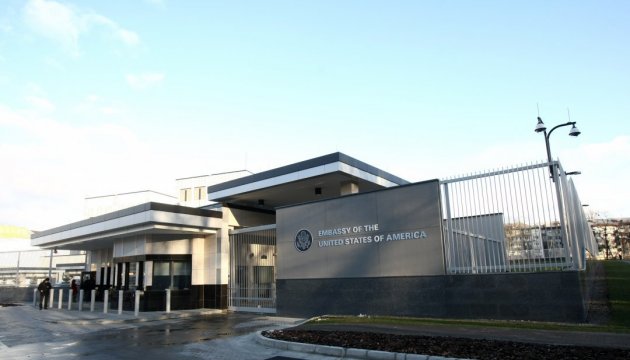 U.S. Embassy congratulates Ukrainian military on Armed Forces Day
The U.S. Embassy in Ukraine has congratulated Ukrainian servicemen and veterans on the Armed Forces Day.
The diplomatic mission published the greeting on Twitter.
"On Ukrainian Army Day, we salute those who are serving or have served to protect the sovereignty of their country and the rights and freedoms of their fellow citizens," the embassy said.
On Thursday, December 6, Ukrainians celebrate the Armed Forces Day. The holiday was established in accordance with Verkhovna Rada resolution No. 3528-XII of October 19, 1993.
On December 6, 1991, the Verkhovna Rada adopted the laws "On the Armed Forces of Ukraine," "On the Defense of Ukraine," and on December 13 - the Concept of Defense and Buildup of the Armed Forces, which determined the basic principles and directions for the development of the Ukrainian army.
op