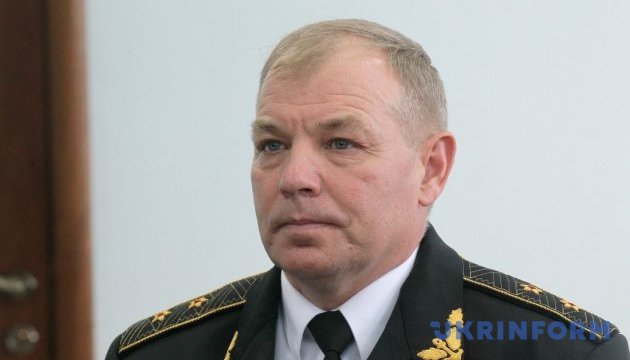 Ex-Navy commander: Russia mastering hybrid warfare techniques in Black Sea and Sea of Azov
Russia is mastering the forms and techniques of hybrid warfare at sea in the region of the Black Sea and the Sea of Azov.
"We need to understand that the act of aggression, which occurred on November 25, is a tactical episode as Russia has further geopolitical plans and geopolitical directions. Russia, let's say, is mastering the forms and techniques of hybrid war at sea in the region of the Black Sea and the Sea of Azov," Serhiy Haiduk, the former commander of the Naval Forces of Ukraine told journalists, an Ukrinform correspondent reports.
According to him, the capacity and combat potential of the Black Sea Fleet of the Russian Federation has increased tenfold in five years after the occupation of Crimea. In particular, a triad of carriers of guided missile weapons has been created: submarines, surface ships and aircraft. "Moreover, some of the crews and ships have gained combat experience in the combat use of guided missile weapons in the Syrian conflict," Haiduk stressed.
Russia has already taken "certain steps" in restoring and deploying tactical nuclear weapons in the Autonomous Republic of Crimea, he noted.
As reported, on November 25, Russian border ships committed the acts of aggression against three Ukrainian ships heading from the port of Odesa to the port of Mariupol. The Russian special forces fired and seized three Ukrainian ships in the Kerch Strait and 24 sailors aboard.
On November 26, the Verkhovna Rada of Ukraine adopted a law approving the decree of the President of Ukraine on the imposition of the martial law for 30 days in 10 regions of Ukraine in connection with the aggression of Russia.
ol