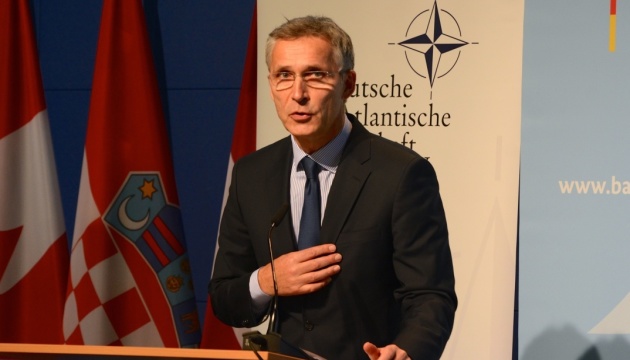 Stoltenberg: Russia wants to use annexation of Crimea to control Sea of Azov
Russia, which illegally annexed Crimea in 2014, now attempts to use the peninsula to expand its influence and control the Sea of Azov.
NATO Secretary General Jens Stoltenberg made the relevant statement following the meeting of the North Atlantic Council with Georgia and Ukraine in Foreign Ministers' session.
"Four years ago, Russia illegally annexed Crimea. Now, Russia is attempting to use Crimea to expand its influence and control the Sea of Azov. Just a few days ago, we saw Russia use military force against Ukrainian ships and naval personnel. We call on Russia to immediately release the Ukrainian sailors and ships it seized," the NATO Secretary General said.
He also stressed that Russia must allow freedom of navigation and unhindered access to Ukrainian ports.
As reported, on November 25, Russian border ships committed the acts of aggression against three Ukrainian ships heading from the port of Odesa to the port of Mariupol. The Russian special forces fired and seized three Ukrainian ships in the Kerch Strait and 24 sailors aboard.
On November 26, the Verkhovna Rada of Ukraine adopted a law approving the decree of the President of Ukraine on the imposition of the martial law for 30 days in 10 regions of Ukraine in connection with the aggression of Russia.
ol