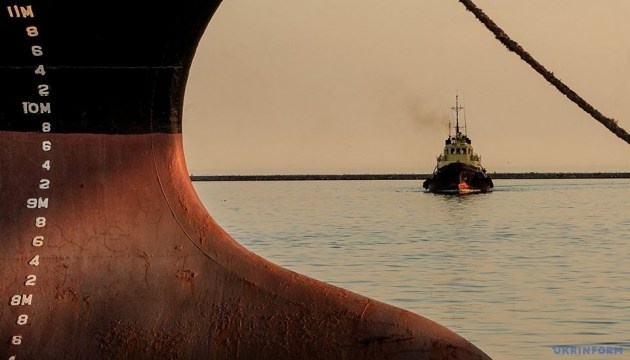 Russia seizes Ukrainian ships in Kerch Strait – Ukrainian Navy
The Ukrainian Navy says that Russian special forces have seized three Ukrainian ships that were originally blocked and then fired by Russia in the Kerch Strait.
"According to the latest reports, small armored artillery boats Berdiansk and Nikopol have been damaged by the enemy's fire and lost their course. The Yany Kapu tugboat was also forced to stop. The ships have been seized by Russian special forces. There is also information on two wounded Ukrainian sailors," the press center of the command of the Ukrainian Navy said.
As reported, on November 25, Russian border ships carried out openly aggressive actions against two Ukrainian small armored artillery boats Berdiansk and Nikopol and the Yana Kapu tugboat, which carried out a planned journey from the port of Odesa to the port of Mariupol in the Sea of Azov, and the Russian side was informed about the journey in advance. According to the command, the Russian ship Don rammed a Ukrainian tugboat, damaging the ship's main engine, shell plating and guard railing, and its life raft was lost.
The Ukrainian Navy said that it had notified the Russian side of the intention to make the journey and that it acted within international law.
At the same time, Russia's FSB said that three Ukrainian warships in the Azov Sea "illegally entered the territorial waters of the Russian Federation and headed for the Kerch Strait."
The Ukrainian Foreign Ministry emphasized that aggressive actions by Russian ships are considered as a violation of the norms of the UN Charter and the UN Convention on the Law of the Sea.