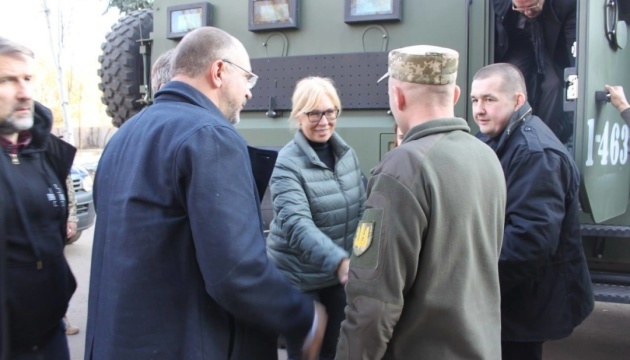 Denisova meets with JFO commander in Donetsk region
Ukrainian Parliament Commissioner for Human Rights Liudmyla Denisova and the Lithuanian delegation met with Commander of the Joint Forces Operation Serhiy Nayev in Donetsk region, the press service of the Commissioner reports.
"JFO Commander Serhiy Nayev informed the international delegation about the powers of servicepersons in the JFO area, as well as about the work of checkpoints. According to him, due to a rise in the number of people crossing checkpoints, the decision was approved to raise the number of personnel at all checkpoints. In addition, at two checkpoints, in Marinka and Stanytsa Luhanska, the reconstruction has been carried out. The Commissioner noted the importance of the decision on extending the time of checkpoints' work if there is large number of people," reads the report.
Also, Denisova said she will petition the Cabinet of Ministers to adopt as soon as possible the Procedure for crossing the demarcation line.
iy