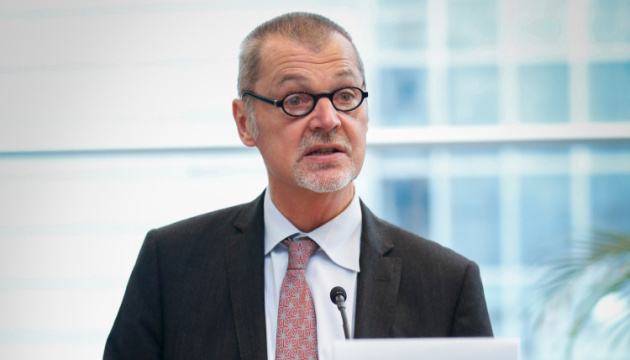 Missiroli: NATO countries can learn much from Ukraine's 'hybrid' experience
The relations between Ukraine and NATO focus on dealing with hybrid threats.
"Since 2014, we have realized that hybrid threats are the center of relations between NATO and Ukraine. We constantly touch upon this issue. Now we need to clearly understand that all our countries are facing hybrid threats and geography is expanding. Ukraine has received the most severe blow from the hybrid war, but the members of our Alliance also have been the victims of hybrid attacks and they can learn much from the hybrid experience of Ukraine. We must understand that now we have to make the right conclusions from the hybrid war taking place in Ukraine, we must analyze and respond correctly to these threats. It's much more effective when we work together and think together," NATO Assistant Secretary-General for Emerging Security Challenges Antonio Missiroli said, speaking at the international conference "The Hybrid War Decade: Lessons Learned To Move Forward Successfully," an Ukrinform correspondent reports.
Missiroli noted that the Alliance, for its part, has made all the efforts to repel the hybrid attacks on the territory of Ukraine.
"If Ukraine shows resilience in this matter, we all will benefit from it. We all benefit from Ukraine-NATO relations," the NATO Assistant Secretary-General added.
ol