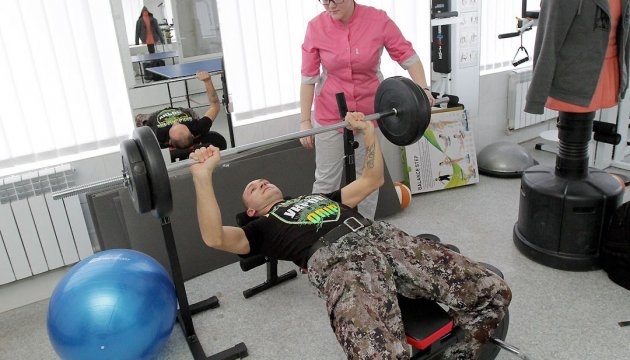 Over 55,000 Ukrainian soldiers undergone medical rehabilitation in past four years
More than 55,000 Ukrainian soldiers have undergone comprehensive medical treatment and rehabilitation at Ukrainian hospitals since November 2014, the Health Ministry reports.
"Ukraine has a network of hospitals for war veterans, where demobilized ATO/JFO participants can undergo complex rehabilitation - medical, physical and psychological one. Since November 2014, more than 55,000 Ukrainian soldiers have undergone complex rehabilitation," reads the report.
The ministry stressed that the demobilized and discharged ATO/JFO participants have the right for free complex rehabilitation in regional hospitals for war veterans at their place of residence and institutions subordinated to the Health Ministry of Ukraine.
iy