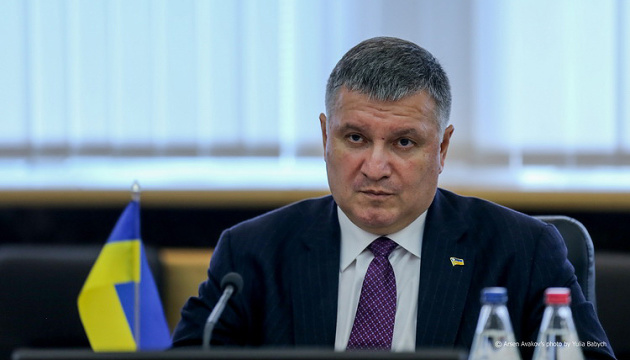 Ukraine's Interior Ministry to cooperate with California National Guard in countering weapons of mass destruction
The Interior Ministry of Ukraine has signed a Memorandum of Cooperation with the California National Guard on countering weapons of mass destruction.
The memorandum was signed by Ukrainian Interior Minister Arsen Avakov and Major General David S. Baldwin, California National Guard commander, on October 9, the press service of Ukraine's Interior Ministry reports.
"Within the framework of the Memorandum, the parties agreed to take part in the activities of the radiation, chemical, biological and nuclear safety program, to exchange experience of the use of rapid response forces amid aggravation of the situation and to conduct joint exercises related to the elimination of the consequences of emergencies through the use of diverse forces and means," the statement reads.
Avakov noted that the bilateral exchange of experience within the framework of the radiation, chemical and nuclear safety program is a step forward for experts of both countries. In addition, the Ukrainian Interior Minister proposed to conduct bilateral closed exercises in the Chernobyl zone.
In turn, Baldwin emphasized that American specialists would like to visit Ukraine to take part in joint exercises and exchange experience.
ol