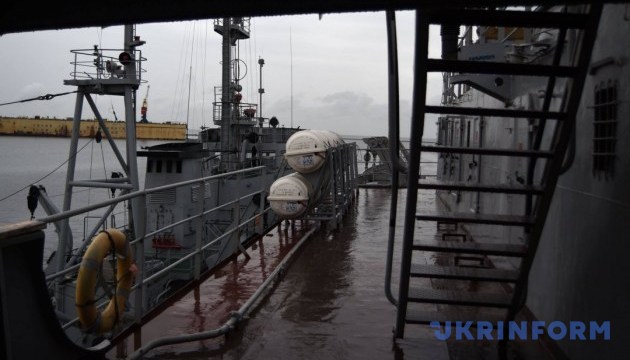 Tankers, border guards hold tactical exercises on Sea of Azov coast
Joint tactical exercises have been conducted on the coast of the Sea of Azov to fulfill an order of the Ukrainian Joint Forces commander to maintain a high level of combat training of Joint Forces units, the press service of the Ukrainian State Border Guard Service has said.
"During the exercises, the crews of armored vehicles of the State Border Guard Service and armored units of the Ukrainian Armed Forces jointly acting as part of the Joint Forces improved interaction in the accomplishment of tasks related to the defense of the coast and the destruction of surface targets and the enemy's marines. During the firing practice, both day and night, sniper groups developed their skills of action in different conditions, machine gunners increased the accuracy of firing in motion and from fortifications, and the drivers of armored vehicles improved driving skills when moving in the column, deployment in combat, and carrying out defensive maneuvers on the coast," reads the statement.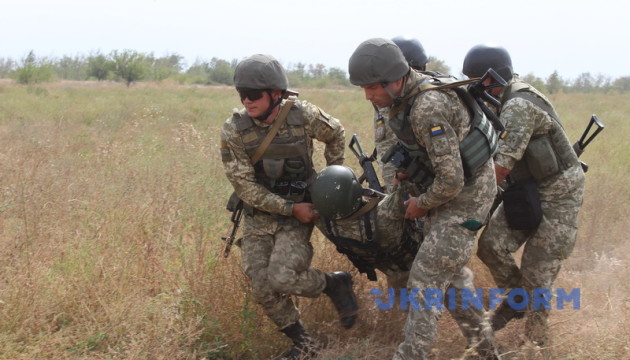 Special attention was paid to the issues of tactical medicine, namely the provision of medical assistance on the battlefield and the evacuation of those wounded.
Joint exercises to repel possible aggression from the sea, maintaining proper interaction between the units of the Joint Forces, will continue.
op