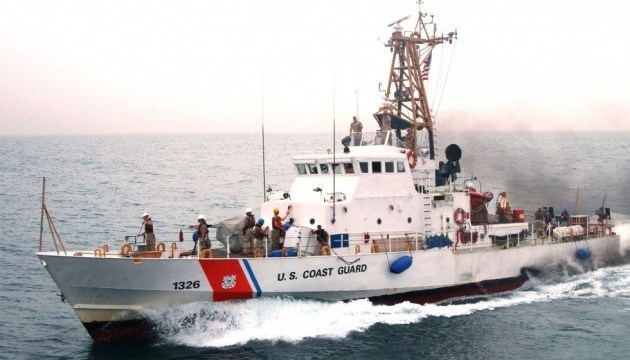 US Coast Guard to transfer Island-class patrol boats to Ukraine
The US Coast Guard will transfer two Island-class patrol boats to Ukraine during a ceremony in Baltimore on Thursday, September 27.
"The U.S. Coast Guard is scheduled to implement the transfer of two former 110-foot Coast Guard cutters, the Cutters Drummond and Cushing, during a ceremony Thursday at Coast Guard Yard in Baltimore," reads the statement posted on website of the United States Coast Guard.
Coast Guard Vice Admiral Michael McAllister, Deputy Commandant for Mission Support and President of Ukraine Petro Poroshenko will attend the ceremony.
Island-class patrol boats are equipped with advanced electronics and navigation equipment and are used in support of the Coast Guard's maritime homeland security, migrant interdiction, drug interdiction, defense operations, fisheries Enforcement, and search and rescue missions.
The US transfers two boats to Ukraine amid the increasing tension between Ukraine and the Russian Federation in the Sea of ​​Azov over the last weeks. Ukraine and the United States condemn Russia's harassment of Ukrainian shipping in the region.
ol