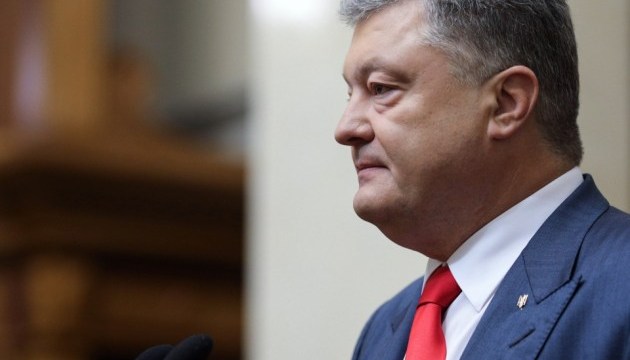 Ukrainian army should be ready for any scenario - Poroshenko
The Ukrainian army should be ready for any scenario for the development of events in the Donbas, including the use of force.
Ukrainian President Petro Poroshenko said this, speaking in the Verkhovna Rada with an annual message on the internal and external situation of Ukraine, an Ukrinform correspondent reports.
"The Kremlin is trying to persuade our allies that Ukraine is allegedly preparing a scenario for the liberation of the Donbas using force. Of course, we should have such an option, because every army should be ready for any scenario," the head of state said.
He said that Ukraine has the right to self-defense in accordance with Article 51 of the UN Charter, and this was emphasized in the recently approved law on the reintegration of the Donbas.
"But our strategy for peace is to reach it politically and diplomatically, because this option is optimal for Ukraine and is in line with our national interests," Poroshenko said.
He also stressed that Russia's attack began with the attempt to annex Crimea and it should end with its return to Ukraine, including the reimbursement of damages and the provision this time of already effective guarantees of non-repetition of aggression. "We are fighting for this in international courts, and we are convinced we will win, as we won Gazprom in Stockholm," Poroshenko said.
op