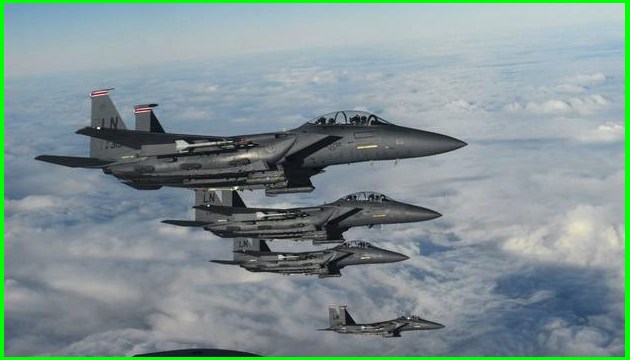 U.S. Air Force to take part in aviation exercise in Ukraine
The U.S. Air Force will participate in the Clear Sky multinational exercise on the territory of Ukraine in order to develop regional security cooperation and improve the country's interaction with NATO.
"The U.S. Air Force and eight other nations will participate next month in independent Ukraine's largest aviation exercise, which aims to promote regional security and improve that country's cooperation with NATO members," the Military portal reported on Tuesday, September 18.
The U.S. plans to send about 450 personnel from bases in the States and in Europe, a U.S. Air Forces in Europe spokesman said Tuesday. About 250 will participate in the exercise, including pilots and maintainers; the remainder will be in support roles.
A total of some 950 personnel are slated to take part in Clear Sky. Besides Ukraine and the United States, Belgium, Denmark, Estonia, the Netherlands, Poland, Romania and the United Kingdom are participating.
Clear Sky is one of several joint and multinational exercises being conducted in Ukraine this year aimed at promoting regional security, defense officials said.
Ukraine is not a NATO member but has declared its interest in joining the alliance. Cooperation between NATO and Kyiv has expanded swiftly since Russia's 2014 annexation of Ukraine's Crimean Peninsula.