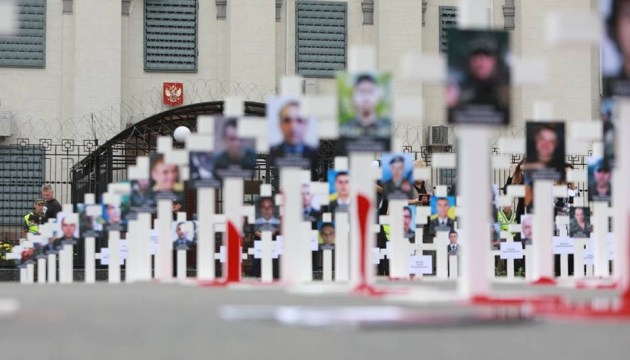 Action 'Putin, you'll be held to account for Ilovaisk!' near Russian embassy in Kyiv. Photos
The activists organized an action "Putin, you'll be held to account for Ilovaisk!" near the Russian embassy in Kyiv, having installed 366 white crosses on the roadway nearby to honor the victims of the Ilovaisk tragedy.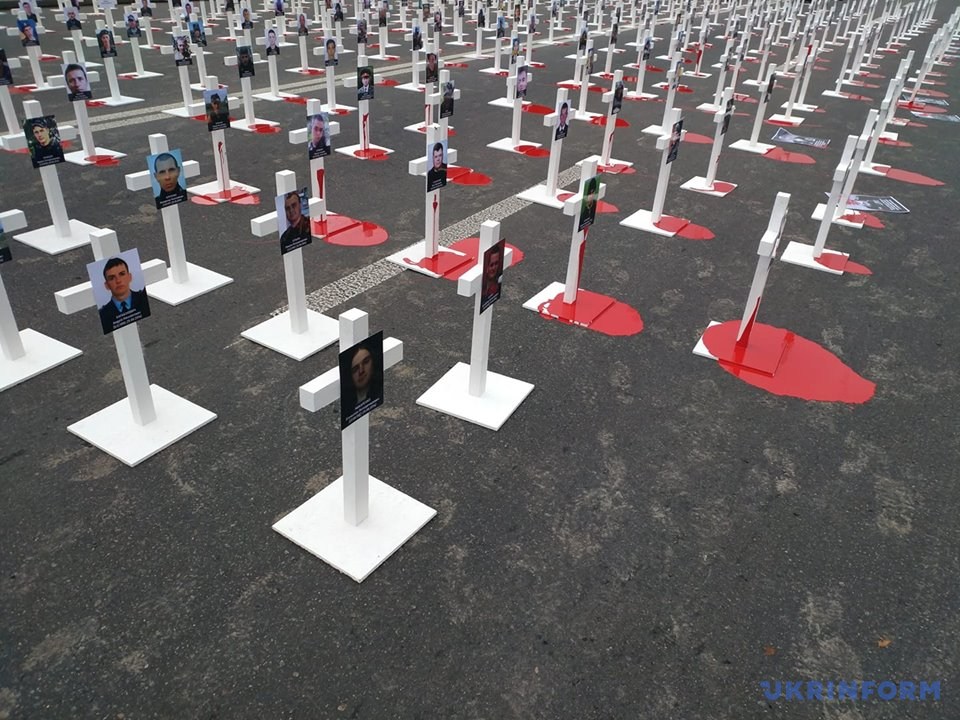 Several hundred activists, including people in military uniform, volunteers and relatives and friends of the victims, took part in the action, an Ukrinform correspondent reports.
Activists brought a puppet with a mask of Russian president wrapped in the flags of the self-proclaimed "Donetsk People's Republic" and "Luhansk People's Republic."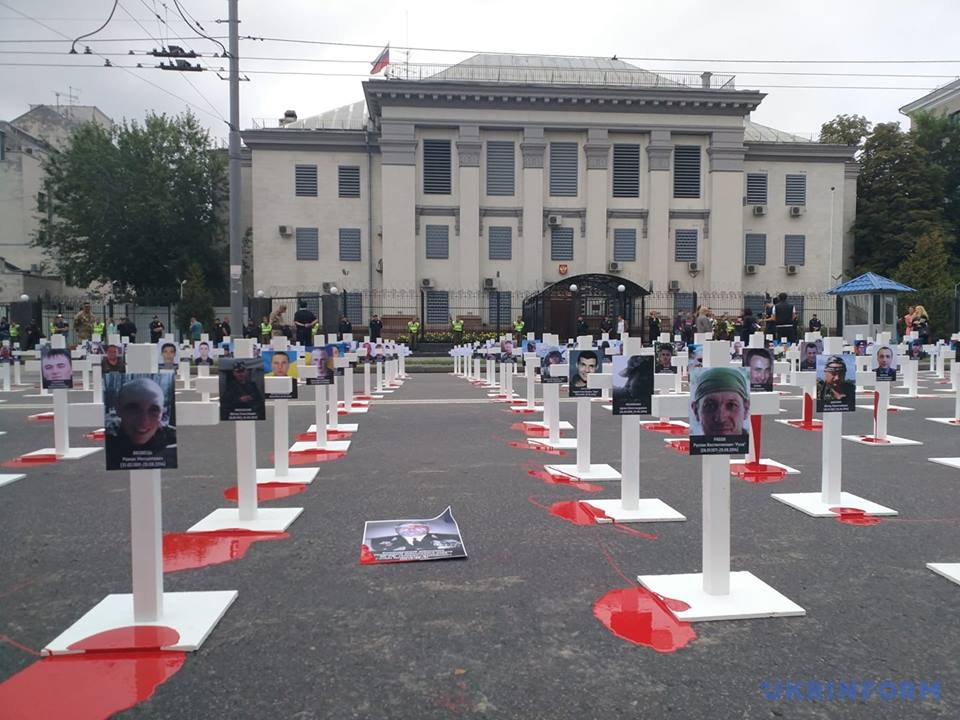 Participants in the action held posters "We will not forget, we will not forgive", "Putin is murderer", "Putin, you'll be held to account for Ilovaisk" and observed a minute's silence to pay tribute to those killed in Ilovaisk.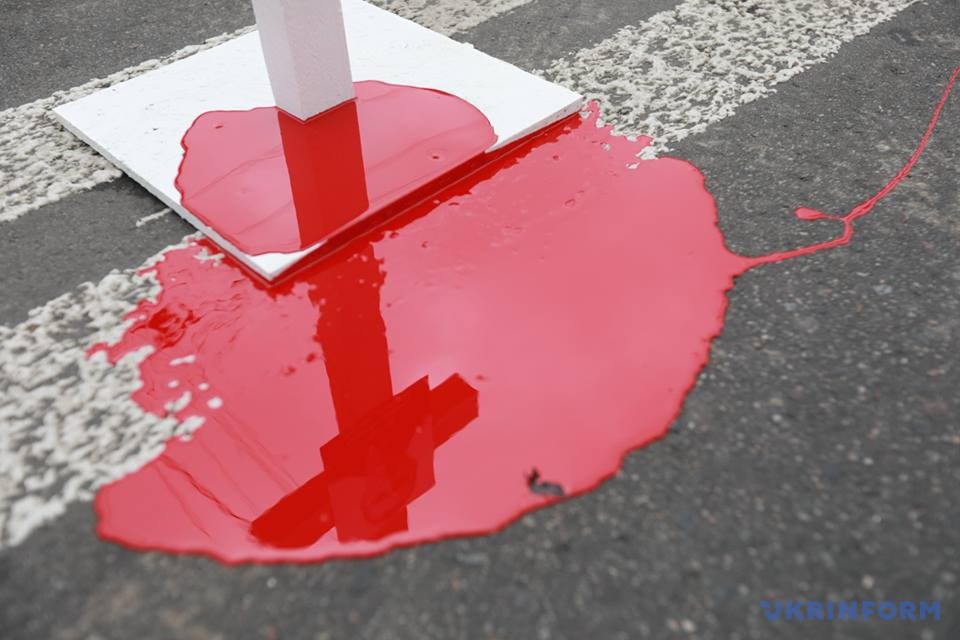 The action organizers also tried to submit an appeal to Putin demanding the release of all Ukrainian political prisoners, but the embassy staff refused to accept the appeal and recommended sending it to the embassy by mail.
As reported, at the end of August 2014, Russian troops invaded Ukraine and besieged Ukrainian troops near Ilovaisk in Donbas. The Ukrainian units were offered conditions for escaping the siege through. On August 29, Russian servicemen fired heavy weapons on columns of Ukrainian soldiers in violation of the agreements reached. At least 366 people were killed.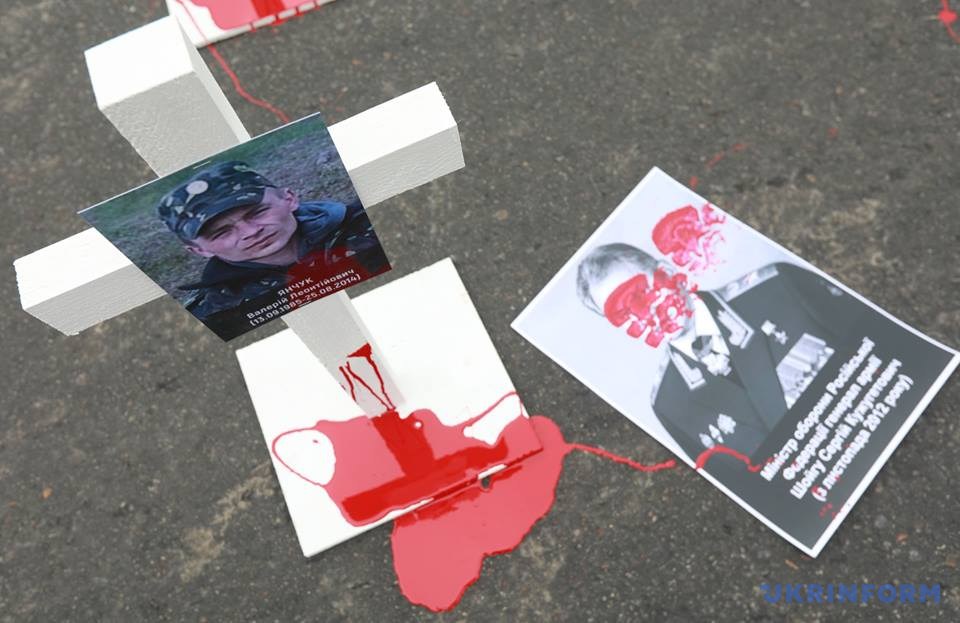 ol