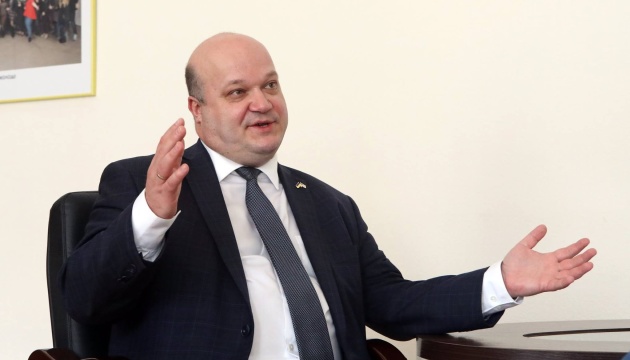 Chaly says Ukraine should buy equipment from U.S.
Ukraine's Ambassador to the United States Valeriy Chaly has said he intends to advise the president and the prime minister to consider buying modern equipment from the United States.
He said this at a press conference at Ukrinform on Tuesday.
"The Americans are expecting a two-way road from us. They are ready to continue providing military-technical assistance in such volumes. By the way, it does not have a corruption component, because this is equipment, technology, counter-battery radar systems, communications radio stations, unmanned aerial vehicles, Hummer ambulances, etc. They are ready to supply us that for free. But they have to explain to taxpayers that we also buy something from them. Therefore, I will offer the president and the head of government to consider not only France with helicopters, but also the United States. And this is a principled position," Chaly said.
As reported, Ukraine in July agreed to buy 55 helicopters from France. The amount of a contract is EUR 551 million.
op