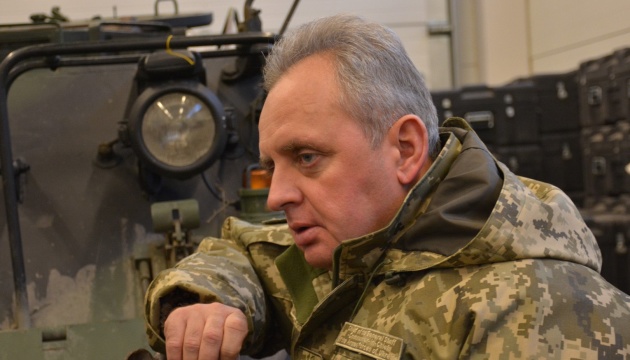 Ukrainian army needs UAH 112 bln next year - Muzhenko
Chief of the General Staff of the Ukrainian Armed Forces Viktor Muzhenko has said that at least UAH 112 billion is required for the Ukrainian army in 2019.
He said this in an interview with BBC Ukrainian.
"We counted that this should be about UAH 112 billion. This is the minimum need for the army, but we are still given the figure of UAH 82 billion. This is obviously not enough to keep the Ukrainian Armed Force in a combat-capable condition. I'm not talking about capacity building," he said.
According to Muzhenko, there is an outflow of military personnel, including due to financial problems, and this could have serious consequences for the combat readiness of the Ukrainian Armed Forces. He said that because of dismissals the army recruits new soldiers on contracts who should be trained again. "They again quit after a certain period of time. We need to keep a powerful core of the Armed Forces, then it will contribute to strengthening the army's capabilities," he said.
"Our research shows that the basic financial support for a serviceman should be 15,000 [hryvnias]. We have 7,000 [hryvnias] now. This figure should at least double. Then it will be a decent level of financial compensation for all the inconveniences and the stresses they experience," Muzhenko said.
At the same time, he said that this situation does not influence the frontline in Donbas, because cash payments there are much higher.
op