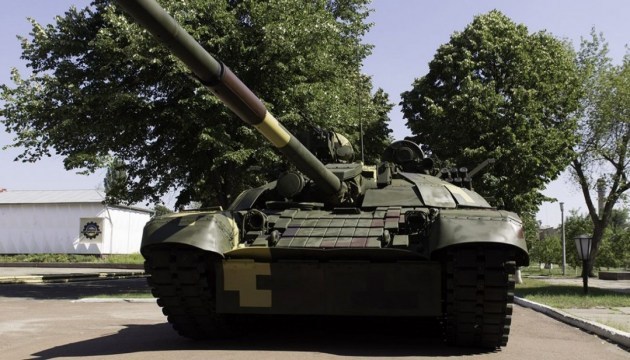 New Ukrainian T-72АМТ can destroy even most protected enemy tanks - Poroshenko
Kyiv Armor Plant has developed and manufactured a new modern T-72AMT battle tank, which is currently undergoing firing tests.
President Petro Poroshenko wrote this on his Facebook page.
"This is the main battle tank T-72АМТ, which was developed and manufactured by Kyiv Armor Plant. It is currently undergoing fire tests at military ranges," the head of state said, posting a video from the test site of the tank.
According to him, during the tests, the new combat vehicle is working out all modes of firing various types of ammunition, including high-precision guided missiles Kombat. Poroshenko said that the Kombat's capacity was sufficient to destroy even the most protected enemy tanks.
The president also noted that due to the use of high-precision weapons, it would be possible to destroy enemy armor at a range of up to five kilometers.
He also said that the new tank had received night vision devices with modern third-generation electron-optical converters for all crew members and a night sight for firing high-precision missiles.
The president said that the strengthening of the Ukrainian military's defensive capabilities was ongoing.
op