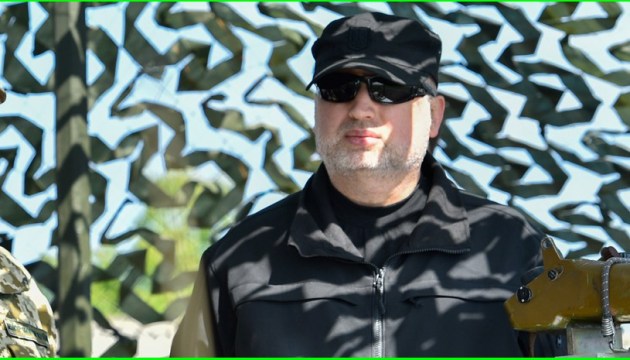 Russia sees Azov-Black Sea region as springboard for expansion - Turchynov
Russia's military-political leadership sees the Azov-Black Sea region as an important springboard for its further expansion.
Secretary of the National Security and Defense Council of Ukraine Oleksandr Turchynov said this during his visit to the area of the Joint Forces Operation (JFO) in Donbas on Friday.
According to him, a buildup of Russia's military presence is combined with "a flagrant violation of international maritime law in the Sea of Azov, which manifests itself, in particular, in the illegal construction of the Kerch Strait Bridge and a growing number of incidents involving the detention of domestic and foreign vessels by Russian military."
"We see Russia's intention to actually start a military and economic blockade of the Azov coast of Ukraine," he said.
Turchynov said that the Mariupol sector is one of the most dangerous in the JFO area, "where it's not excluded that the enemy can hold ground and sea landing operations along the Azov Sea coast."
"In the extreme south of the conflict zone there are a steady high number of instances of shelling of our positions and military provocations by Russian terrorist forces," he said.
During a meeting with the leadership of the Defense Ministry, the JFO command, the heads of the State Border Guard Service, the National Police and the National Guard Turchynov paid considerable attention to the strengthening and organization of coastal defense and effective counteraction to land and sea provocations by Russia.
The NSDC secretary and the command of the Ukrainian Navy also discussed the establishment of a ship and boat group in the Sea of Azov.
Turchynov also visited the frontline positions of the Ukrainian military in Shyrokyne, which have for many years been at the epicenter of Russian military provocations and shelling, and discussed with the leadership of the 36th separate Marine Corps brigade the combat tasks to secure the protection of the southern flank of the contact line.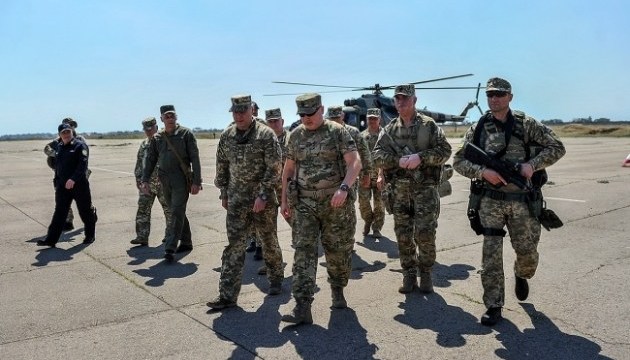 According to Turchynov, an adequate counteraction to Russian expansion requires the strengthening of Ukraine's naval presence in the region by "relocating part of the ships and boats of the Ukrainian Navy, deploying additional surveillance posts along the coastline and the sea, as well as groups of rapid reaction to Russian provocations in the Azov region."
"The Ukrainian military duly fulfill the tasks set before them, reliably protecting the south of Ukraine, and are able to adequately resist military provocations from Russia," he added.
op