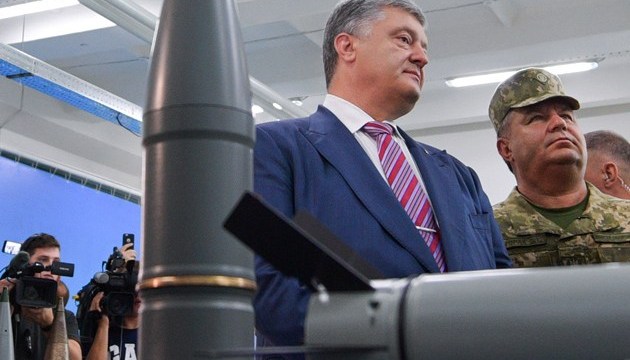 Ukraine ready to launch its own production of ammunition - Poroshenko
The launch of the production of large-caliber artillery ammunition will mark the beginning of their mass production in Ukraine.
Ukrainian President Petro Poroshenko said this while opening a line for the production of large-caliber artillery shells at the Artem plant in Kyiv on Thursday, an Ukrinform correspondent reports.
"We have drawn our own conclusions from Russia's aggression against Ukraine and from the events that happened ten years ago [in Georgia]. On my instructions, the National Security and Defense Council of Ukraine has drafted a program to launch the new production of Ukrainian artillery shells," Poroshenko said.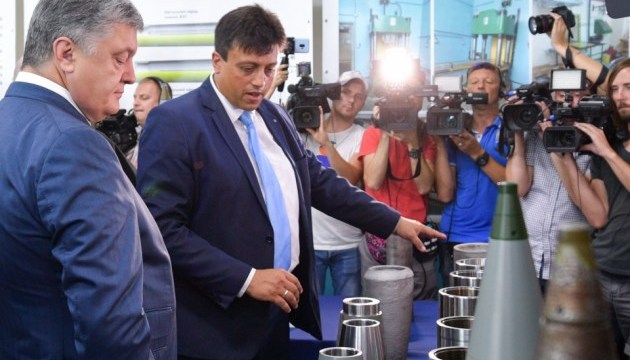 He emphasized that the launch of a new line for the production of large-caliber artillery shells for the Hiatsynt artillery system at the Artem plant would mark the beginning of the mass production of ammunition, which is extremely important to Ukraine.
According to the president, today many countries in the world supply Ukraine with unique equipment, which is used by enterprises of the Ukrainian defense industry, and well-known Ukrainian universities prepare the best personnel for them.
"We not only restored the production of ammunition for the Ukrainian Armed Forces, but also made them more accurate, more effective, increasing the strength and efficiency of the Ukrainian army. In the near future we are ready to launch the mass production of scarcest ammunition," the head of state said.
op