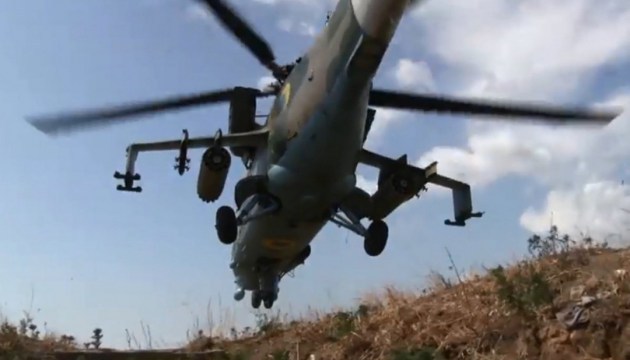 Ukrainian aircraft ready to respond to attacks from sea
Ukrainian aircraft are ready to respond to threats from the sea, the headquarters of the Joint Forces Operation (JFO) has reported.
According to Ukraine's Channel 5, the military checked the combat readiness of aircraft and helicopters.
The exercises were held in the Mariupol sector in Donetsk region. According to the results of the checks, aircraft are capable of precisely hitting a target and therefore ready for an adequate response in the event of a threat.
Earlier, President Petro Poroshenko said that Russia had considerably built up naval groups in the Azov Sea. He also described the military situation in the Black Sea region as tense.