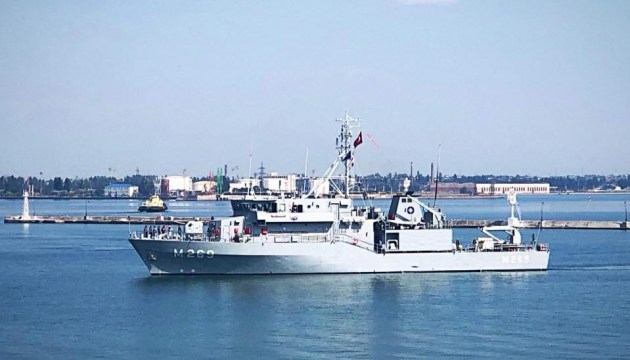 NATO ships arrive in Odesa
The ships of NATO countries participating in the Partnership for Peace program have arrived in Odesa, the press service of the Ukrainian Naval Forces has reported.
"The ships of Standing NATO Maritime Group 2 (SNMG2) and Standing NATO Mine Countermeasures Group 2 (SNMCMG2) are entering the port of Odesa," the report says.
In particular, they include the Romanian frigate Regele Ferdinand, the Turkish minesweeper Anamur, the German auxiliary ship Rhein and other ships.
Today the leaders of the Sea Breeze 2018 exercise will hold a briefing to sum up the results of the fulfillment of tasks planned by the allied exercise staff.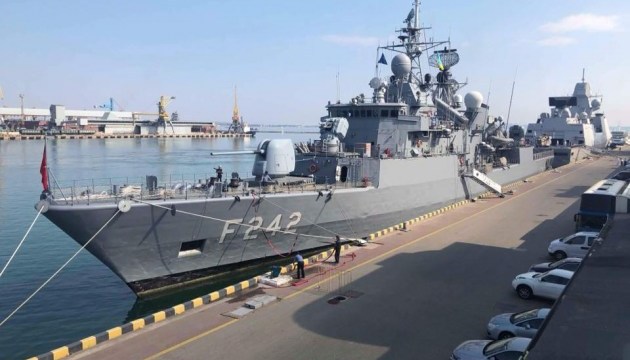 op