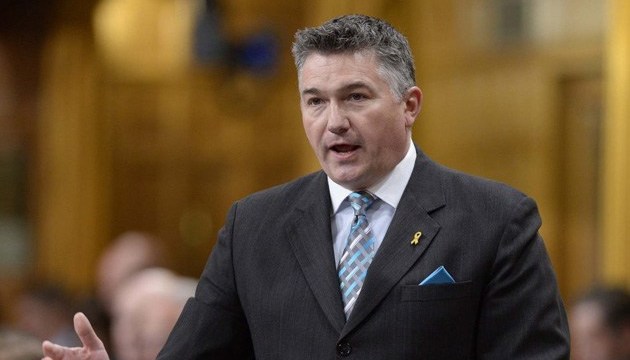 Canada preparing to send sniper rifles to Ukraine - Bezan
A Canadian arms manufacturing company has signed a contract for the supply of modern sniper rifles to Ukraine.
A deputy from the opposition Conservative Party of Canada, James Bezan, said this in an interview with the International Broadcasting Multimedia Platform of Ukraine UATV.
"There's one contract [between Ukraine and Canada] that's already been signed for sniper rifles. We're just waiting for the Government of Canada to sign the export permits so those rifles can be shipped to Ukraine and would greatly enhance the capability of the Ukrainian forces in deterring aggression from Russian soldiers and Russian proxies," Bezan said.
He emphasized that these deliveries would be commercial, without specifying who will act as a seller and who as a buyer.
In his opinion, it should be an "automatic process" for Canadian Foreign Minister Chrystia Freeland to sign the export permit, since there are no legislative barriers to the supply of arms to Ukraine.
Bezan added that there will be little time between the completion of all formal procedures and the beginning of the delivery of weapons to Ukraine. If the export permit is signed, then the supplies will start once the weapons are made, he said.
According to him, several Canadian companies engaged in the production of special equipment are considering entering the Ukrainian market. "I know that there are other equipment manufacturers here that make machineguns, light armored vehicles, and they are all looking at the potential of working with Ukrainian companies and the Ukrainian military to better equip Ukrainian soldiers," Bezan said.
As reported, last year Canada included Ukraine in the so-called Automatic Firearms Country Control List, thus in fact lifting an arms embargo on Ukraine.
op