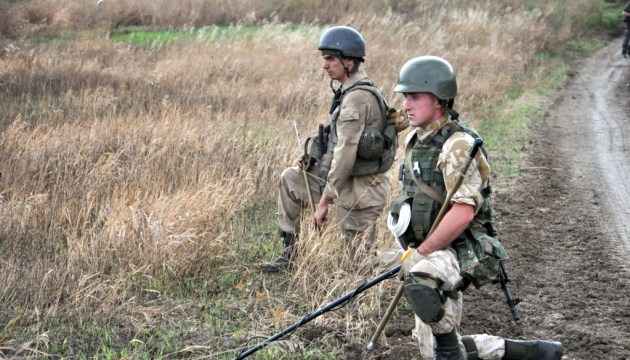 Almost 203,000 explosive devices disposed in eastern Ukraine since start of combat actions
Since the beginning of combat actions in eastern Ukraine, sapper units of the Ukrainian Armed Forces have disposed almost 203,000 explosive devices, the Defense Ministry reports.
"During last week, Defense Ministry's sapper units of the Joint Forces Operation examined over 11 ha of land and disposed almost 4,625 units of explosive devices, cleared 2.2 km or roads," reads the report.
In general, since the start of combat actions, military sappers have disposed almost 203,000 mines and explosive devices in Donetsk and Luhansk regions. Also, military sappers cleared almost 1,300 km or roads and routes and about 18 km of rail.
iy