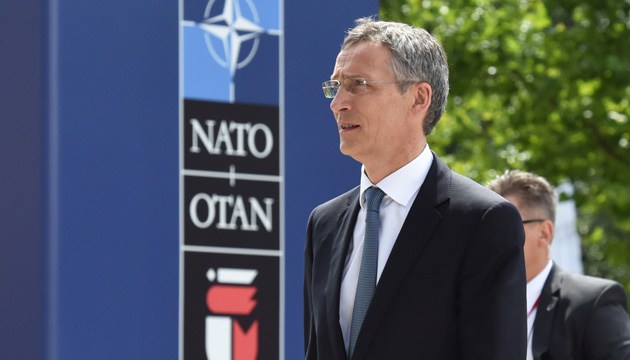 NATO's open door policy relevant for Ukraine - Stoltenberg
NATO Secretary General Jens Stoltenberg has confirmed the openness of the alliance to new members.
He said this at a meeting with Ukrainian Defense Minister Stepan Poltorak in Brussels on June 7, when asked about the prospects for Ukraine's accession to the North Atlantic Alliance.
The open door policy, one of the main NATO principles, is relevant for Ukraine and for other countries, Stoltenberg said. He said it was a historical event that in the new building of the NATO headquarters the Ukrainian defense minister was the first minister from partner countries received by the NATO secretary general.
During the meeting Poltorak informed Stoltenberg about the peculiarities of the military and political situation in Ukraine and also talked about reform in the Ukrainian Defense Ministry.
"We are aware that the future of the Ukrainian state is inextricably linked with membership in the system of collective security and defense of the alliance. Despite the difficult situation in eastern Ukraine, our contribution to the Alliance's operations will be preserved and increased," the Defense Ministry quoted Poltorak as saying.
op