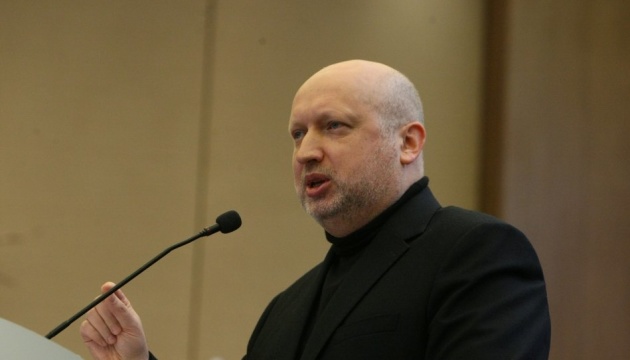 Ukraine needs deterrent weapons - Turchynov
Ukraine has no other alternative than to choose the creation of deterrence weapons as a priority.
National Security and Defense Council (NSDC) Secretary Oleksandr Turchynov said this during the 9th National Expert Forum in Kyiv on Thursday, according to an Ukrinform correspondent.
"We are talking about the challenges of the present, and, unlike the paradigm of the last century, the paradigm of our time is an arms race, the strengthening of nuclear capabilities, and a willingness to resolve any issues with the help of force. Obviously, under these conditions, Ukraine has no alternative to choosing for itself the priority of creating deterrent weapons. I will not say what kind of weapon it is, but this is a priority for us," he said.
According to Turchynov, as long as Ukraine is not a NATO member, it is forced to defend itself, including against massive aggression of the Russian Federation.
"And that's why the priority is to create a powerful weapon capable of destroying the enemy at any distance, capable of holding back his aggressive intentions," he said.
"I am convinced that no one has a legal or moral right to deny the realization of this task on the part of Ukraine," he added.