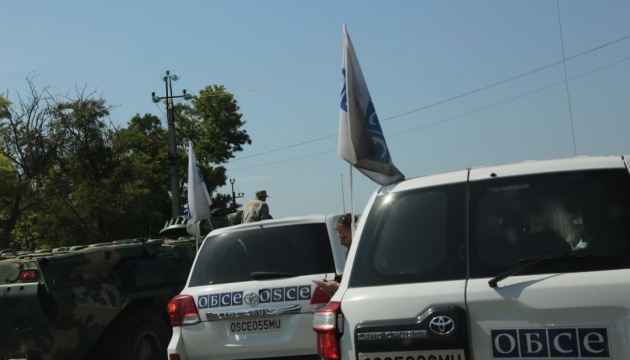 Conflict in Donbas will stop when Russia pulls out its forces - U.S. Mission to OSCE
A prerequisite for the end of the conflict in eastern Ukraine is the withdrawal of the Russian armed forces from occupied areas in Donetsk and Luhansk regions, Acting Deputy Chief of the U.S. Mission to the OSCE Michele Siders has said.
She said this at a meeting of the OSCE Permanent Council in Vienna on Thursday, May 17, an Ukrinform correspondent reported.
"This conflict will only be resolved if Russia makes the decision to remove its forces from the territory of Ukraine, and allows a genuine international security presence to enter," the U.S. diplomat said.
She noted that an internationally mandated peacekeeping force under a UN mandate would establish the conditions for the peaceful resolution of the conflict. "It would also alleviate the suffering of the millions of people affected by the conflict," the U.S. representative said.
According to her, this peacekeeping force would be responsible for security within the conflict area, and would oversee the cantonment of heavy weapons. In addition, it would have to establish control - not closure - of the international border between Ukraine and Russia in areas outside of Ukrainian government control. "Only then would the conditions be ripe to hold local elections and ensure other political steps under the Minsk agreements are fully implemented," Siders said.
At the same time, the U.S. diplomat drew attention to Russia's illegal occupation of Crimea and attempts to connect the peninsula to the Russian coast.
"Along with the EU, the United States condemns the opening of a bridge connecting Russia to Crimea without the agreement of the Ukrainian government. The bridge represents not just an attempt by Russia to solidify its unlawful seizure and occupation of Crimea; it also impedes navigation and the delivery of goods to people in Ukraine," she said.
op