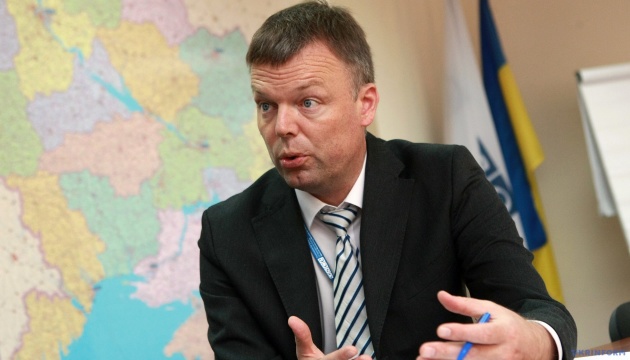 Transition from ATO to JFO will not influence OSCE SMM's work - Hug
The transition from the Anti-Terrorist Operation (ATO) to the Joint Forces Operation (JFO) in Donbas will not influence the work of the OSCE Special Monitoring Mission to Ukraine.
OSCE SMM Principal Deputy Chief Monitor Alexander Hug said this at a briefing in Kramatorsk on Tuesday, an Ukrinform correspondent reported.
"Our mandate remains the same as we have no influence on our mandate itself and the content of it. It will also have no influence on the responsibilities under the Minsk agreements. Also these responsibilities remain the same. We are monitoring the situation very closely if the change now in the transition will have an impact, in particular, on the civilian population. It's probably too early now to provide a conclusive assessment of the situation," he said.
At the same time, Hug recalled that any attempts to limit the work of OSCE observers would be reflected in daily reports by the OSCE SMM.
op