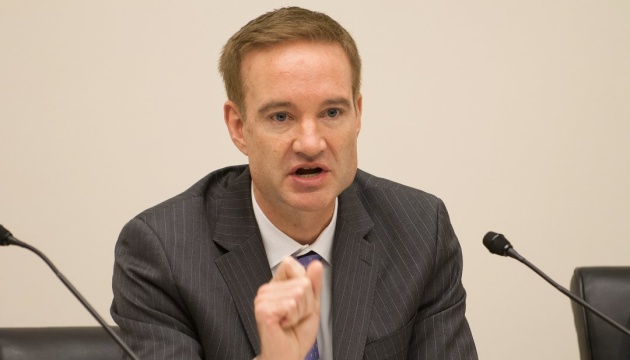 U.S. says Surkov imitated negotiation process with Ukraine
It is unknown what consequences should be expected after Russian presidential aide Vladislav Surkov's withdrawal from the negotiation process on Ukraine, since he was not authorized to make any concessions and only created the appearance of the talks.
Senior Director at the Penn Biden Center for Diplomacy and Global Engagement Michael Carpenter wrote this on Twitter on Monday, May 14, Ukrinform reported.
"It's not as if Surkov was empowered to make any concessions in his talks with [Kurt] Volker, so not sure this really means all that much for Ukraine. Surkov never had the power to tell the FSB or GRU what to do on the ground in the Donbas so he was basically just pretend negotiating," the expert wrote.
He added a link to National Public Radio correspondent in Moscow Lucian Kim, who drew attention to a statement by Russian Deputy Foreign Minister Grigory Karasin that Russia's contacts with the U.S. on Ukraine are "paused," including talks between Surkov and Volker.
Volker began his visit to Ukraine on Monday. He is expected to meet with the leadership of the state, as well as visit the zone of military operations in the Donbas.
At the same time, according to Russian media, Surkov may leave the post of Russian presidential aide for Ukraine following a reshuffle in the Russian government.
op