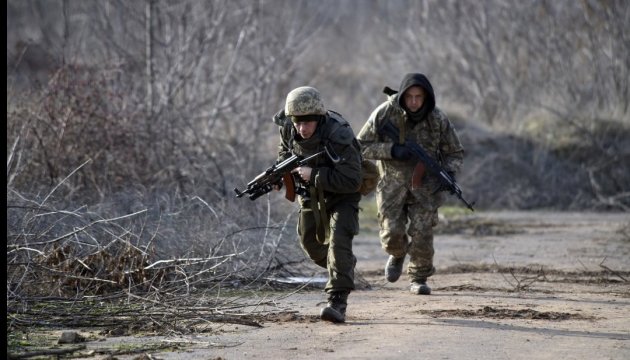 JFO Headquarters shows new technologies that protect lives of Ukrainian troops. Video
Nowadays, the reconnaissance units of the joint forces are equipped with the state-of-the-art equipment, which saves time and reduces the hazards to the lives of Ukrainian servicemen.
"The state-of-the-art laser equipment, surveillance devices, motion sensors, equipment that works efficiently day and night, rain and fog, are already at the disposal of the reconnaissance units of the joint forces. Modern unmanned vehicles allow not only conducting video surveillance, but also installing the surveillance sensors imperceptibly for the enemy. These devices allow seeing the movement of the enemy equipment, the sabotage of subversive groups, noticing the masked firing points," the Joint Forces operation Headquarters reports.
As noted, the new equipment drastically changes the activities of the military personnel: a ten-minute flight of a modern drone replaces the outing of a reconnaissance group, which usually lasts one or two days. Thus, the cutting-edge technologies not only save vital time, but also reduce the hazards to the lives of the military personnel and allow them being several steps ahead of the enemy.
ol