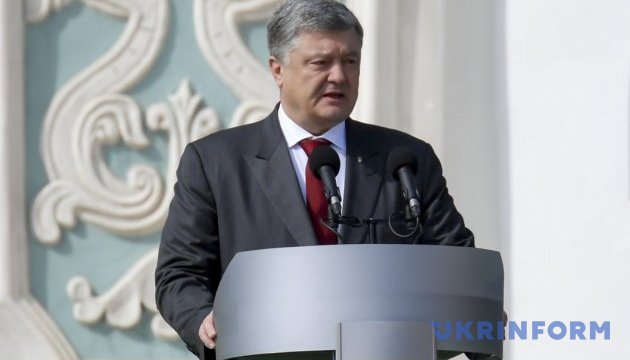 Poroshenko congratulates Ukrainian military on successful performance at Combined Resolve X
Ukrainian President Petro Poroshenko has congratulated the paratroopers of the 79th assault brigade from Mykolaiv and the tankers of the 14th mechanized brigade on successful performance during the Combined Resolve X exercise in Germany.
Poroshenko wrote this on his Facebook page.
"I am proud of our military who once again proved that the Ukrainian army is one of the most combat-ready in the world! The organizers of the Combined Resolve X international military exercises had to change the scenario due to the bold, professional and surprisingly effective actions of Ukrainians. Our paratroopers from the 79th assault brigade of Mykolaiv and tankers from the 14th detached mechanized brigade showed their true class on the firing range. Keep it up, guys! We believe in your strength!" Poroshenko wrote.
Combined Resolve X is in its active phase at the Hohenfels Training Area in Germany. Combined Resolve is a multinational exercise conducted by the U.S. Army Europe twice a year during the rotation of U.S. army units.
op