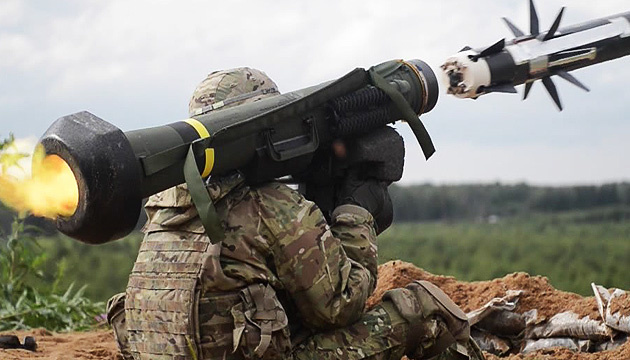 Javelin missiles delivered to Ukraine several weeks ago - U.S. State Department
Modern Javelin missile systems were delivered from the United States to Ukraine a few weeks ago, U.S. State Department Spokesperson Heather Nauert has said.
She said this at a press briefing in Washington on May 3, an Ukrinform correspondent reported.
"I know a lot of you have been very interested in the sale of Javelin missiles to Ukraine. I can tell you that that was something that was on the table for a very long time before we announced back in 2017 that the President decided to provide the Javelin missile systems to Ukraine. Those were delivered just a few weeks ago," Nauert said.
She also stressed that this issue was deliberately not disclosed and that people who kept it secret "did a good job."
At the same time, she refused to comment on an article in The New York Times that the Ukrainian side refused to cooperate with the investigation by Special Counsel Robert Mueller due to the fact that these deliveries were made.
"I'm not going to comment on that," Nauert said.
As reported, the receipt by Ukraine of Javelin missile systems from the U.S. was reported only this Monday, on April 30. Neither the U.S. State Department nor Ukraine specified when these deliveries were made.
op