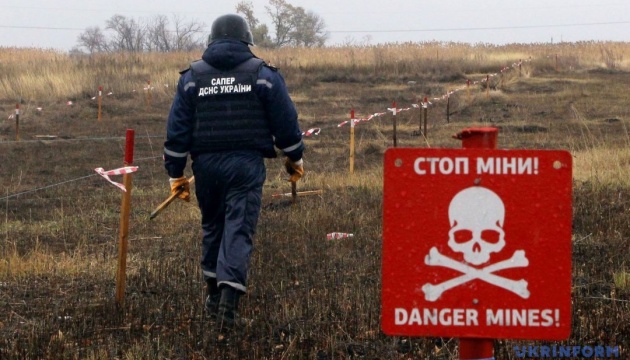 General Staff: Over 600 explosive devices disposed in ATO area in last week
Combat engineers of Ukraine's Armed Forces have detected over 600 explosive devices during last week's mine clearance operations in the ATO area.
This is reported by the General Staff of the Ukrainian Armed Forces.
"Last week, Ukrainian sappers continued mine clearance operations in the ATO area. The sapper subdivisions examined over 12.5 ha of land and disposed over 600 explosive devices. They cleared over 80 km of roads and routes," reads the report.
The General Staff also added that since the start of mine clearance operations in Donbas, combat engineers have examined over 3,730 ha of land in Donetsk and Luhansk regions and disposed 194,270 explosive devices.
iy