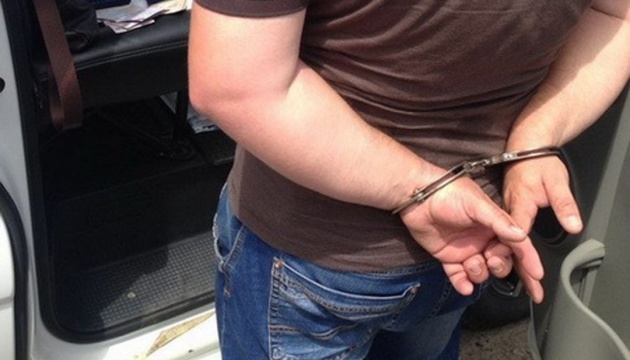 Commander of militants' squad surrenders to police in Donetsk region
A 23-year-old resident of Sloviansk, who served as commander of a squad of militants, has surrendered to police officers in Donetsk region, Donetsk regional police reported on Thursday, April 5.
"The fifth one over the past ten days - the commander of a squad of militants has surrendered to Bakhmut police officers," reads the report.
It notes that the 23-year-old man joined the ranks of terrorists in 2015, leaving his wife with a one-year-old child in Sloviansk.
The mercenary traveled to the occupied town of Yenakiyeve, where he was appointed the commander of a mortar squad. According to the militant, he was engaged in electricity repairs and economic matters at a military unit. Six months later, the recruit was disappointed with the ideas of the so-called 'DPR,' because "the leaders are engaged in looting and are busy only with their financial position."
For a long time, the man was looking for ways to return to the territory controlled by Ukraine. He learned in the media about other militants who returned to normal life, voluntarily surrendering to the police. At the end of March, he left the fake republic and went to Bakhmut police officers.
Criminal proceedings were opened under Part 2, Article 260 (the creation of paramilitary or armed formations not stipulated by law) of the Criminal Code of Ukraine. After thorough checks are conducted and materials of the case are sent to court, the man may be released from criminal liability.
op