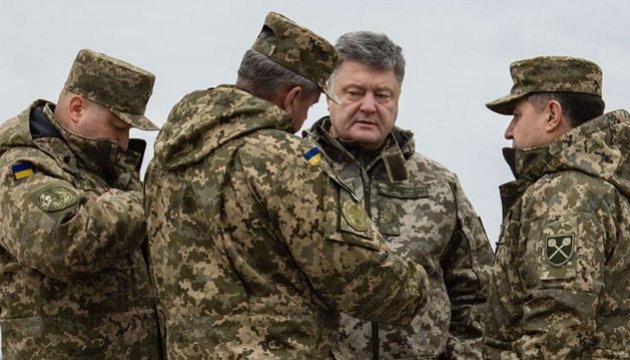 Anti-terrorist operation in eastern Ukraine to be reformatted in May
The Anti-Terrorist Operation (ATO) in eastern Ukraine will end in May and will be reformatted into the Allied Forces Operation pursuant to the law on the reintegration of Donbas.
President of Ukraine Petro Poroshenko said this at a press conference in Vinnytsia city, answering a question when the ATO will end, an Ukrinform correspondent reports.
"Unfortunately, it is not difficult to answer, because the ATO will end in May. We change the format of the country's defense. The Parliament supported my bill on the reintegration of Donbas. We introduce absolutely new, more effective measures for the use of the Armed Forces with the expansion of our defense capabilities, and we do it because we see a sharp increase in the level of threat in the east of our state," Poroshenko said.
The ATO is coordinated by the leadership of the Security Service of Ukraine, while the Allied Forces Operation will be led by the Armed Forces of Ukraine, the President noted.
ol