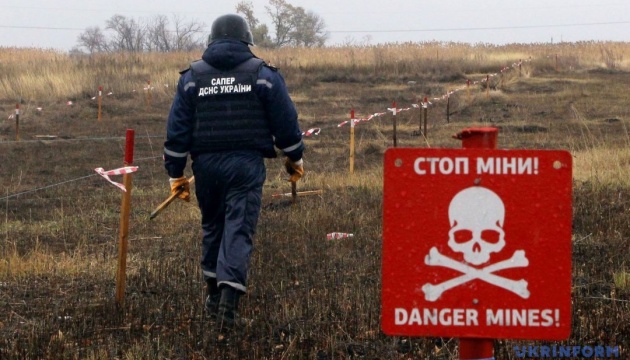 Mine clearance in Donbas requires donor assistance – minister
Ukrainian Minister for Temporarily Occupied Territories and Internally Displaced Persons Vadym Chernysh suggests that the cost of demining operations in Donbas may exceed $800 million.
"The costs will be huge. Ukraine can certainly do something by its own efforts, but we hope that we will receive the donor assistance to solve this problem. We have preliminary confirmations from many countries that they will finance such projects under certain conditions – adoption of a law, observance of standards and so on," Chernysh told a briefing, an Ukrinform correspondent reports.
The minister compared Ukraine to Croatia. This country has an area of about 50,000 square kilometers. For 20 years, Croatia has spent more than $800 million to demine its territory. These are approximate figures, a full assessment can be made after the occupied territories of Donbas are liberated, Chernysh noted.
ol