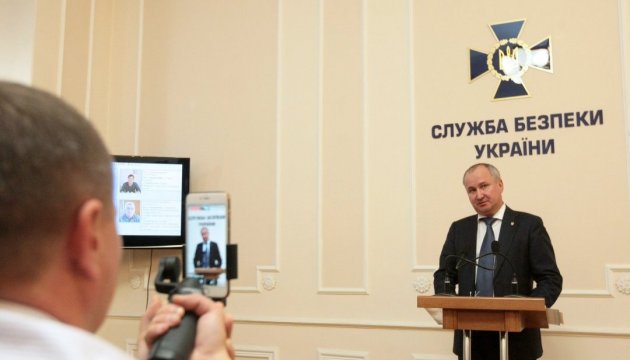 SBU ready for Russia's hybrid aggression 'on all fronts' - Hrytsak
The Security Service of Ukraine (SBU) is ready to counteract Russia's hybrid aggression in all directions.
SBU Chief Vasyl Hrytsak said this during his working visit to Odesa region on Tuesday, April 3, the SBU's press service reported on its Facebook page.
According to him, SBU employees thwarted almost a hundred attempts to incite artificial protests aimed at destabilizing the situation in the country in the interests of Russia.
"The service blocked the intentions of the Russian special services to hold secret federalization and autonomization of several regions of Ukraine, in particular, in Odesa region," Hrytsak said.
The SBU chief noted that the Russian special services continued to make attempts to destabilize the situation, in particular in Bessarabia.
op