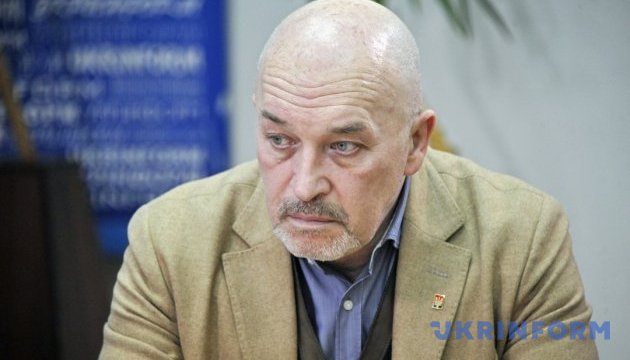 Activists identify 1,500 Russian servicemen spotted in Crimea and Donbas
The activists of non-governmental organizations have collected 80 percent of the data on the involvement of Russian troops in the events in Crimea and Donbas. The files have been submitted to the international courts.
Deputy Minister of Temporarily Occupied Territories and Internally Displaced Persons of Ukraine Heorhiy Tuka said this at the round table at Ukrinform agency.
"According to my estimates, 80 percent of the files, which have been submitted to different courts including the International Criminal Court, are the data collected by the non-governmental organizations," Tuka said.
He noted that after the Justice Ministry and the Foreign Ministry of Ukraine had started to prepare lawsuits to the international courts over the actions of Russian-occupation troops, it turned out that Ukrainian side had few documented testimonies. That gave rise to cooperation with the non-governmental organizations. For example, Stop-Terror and Inform-Napalm NGOs are now involved in all the legal proceedings as the prosecution from the Ukrainian side.
The NGOs have identified the place of residence of more than 1,500 Russian servicemen, who were directly involved in the annexation of Crimea.
Concerning the events in Donbas, several tens of thousands of individuals, who are suspected of committing illegal actions on the territory of Ukraine, have already been tracked down. There is incontrovertible evidence of presence of the Russian military personnel in eastern Ukraine. In addition, a large number of crimes committed by militants and invaders against civilians have been documented.
ol