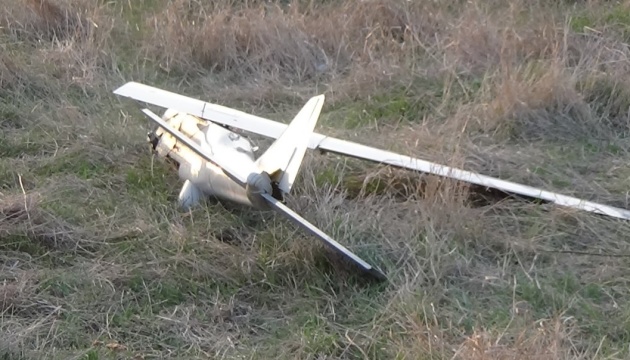 Militants shoot down OSCE drone near Miusynsk - JCCC
Russian occupation troops have violated the so-called "Easter truce" for the third day in a row, actively firing from small arms at the positions of the Ukrainian Armed Forces and unmanned aerial vehicles of the OSCE mission, according to the Ukrainian side of the Joint Center for Control and Coordination (JCCC).
"According to mission observers, over the last three days, during verification activities on the withdrawal of equipment and weapons from areas temporarily not controlled by the Ukrainian government, militants of the Russian occupation troops have fired three times at UAVs of the OSCE SMM. One OSCE SMM drone was shot down near the settlement of Miusynsk where militants set up a peculiar 'shooting range,'" reads the report.
It notes that in all these cases, mission representatives were forced to leave these observation areas.
At the same time, observers managed to document the movement in this area of a column of ten infantry fighting vehicles, as well as measures on training units of the Russian occupation troops, the JCCC said.
"The Ukrainian side of the JCCC states that these cases are another proof that the leaders of occupation administrations of the Russian Federation continue to hinder the work of international observers, who are tasked with resolving the conflict in eastern Ukraine, and continue to covertly concentrate equipment and weapons, in violation of the Minsk agreements," the report says.
As reported, from March 28, OSCE observers again started to use unmanned aerial vehicles in Donbas.
op