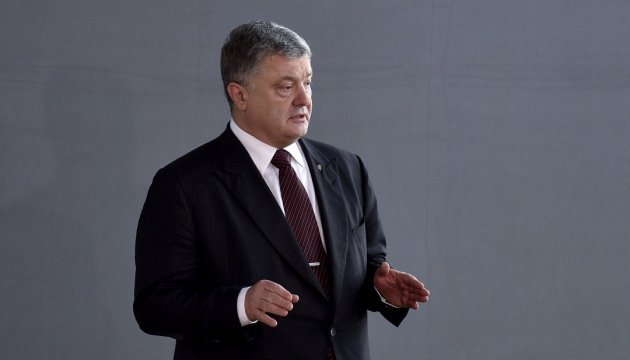 25,000 women serve in Ukrainian Armed Forces - Poroshenko
There are currently 25,000 women serving in the Ukrainian Armed Forces, President Petro Poroshenko has said.
He said this during a state award ceremony for female servicemen on Wednesday, an Ukrinform correspondent reports.
"More than 25,000 women are currently serving in the Ukrainian Armed Forces. Such a large number of women [in the Ukrainian Armed Forces] has never been recorded," he said.
At the same time, Poroshenko noted that more than 9,000 women were serving in military units.
The head of state also said that 2,850 women signed contracts with the Ukrainian Armed Forces in 2017.
The president, referring to a report from the heads of law enforcement agencies, emphasized that female servicemen were much more disciplined and responsible.
op