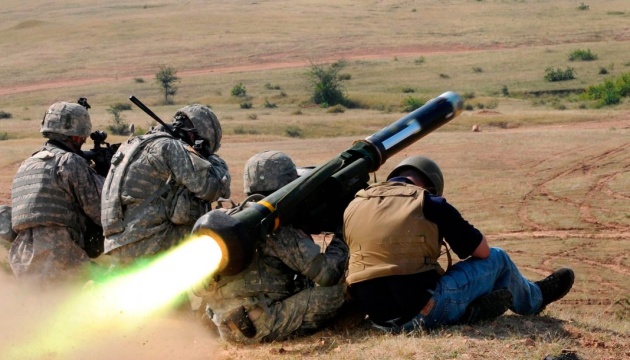 Ukraine waiting for U.S. decision on Javelin systems - ambassador
The United States has already given Ukraine some weapons to counter Russian aggression, and Ukraine is now waiting for Washington's decision on the Javelin anti-tank missile systems.
Ukrainian Ambassador to Ukraine Oleksandr Motsyk, a Ukrainian political representative at the talks in Minsk, said this at a conference "Russian Aggression in Ukraine. Balance and Prospects," an Ukrinform correspondent reports. The conference is taking place in Warsaw on February 26.
"Defensive weapons deter the aggressor, and now we are waiting for the U.S. decision on the provision of Javelin systems," Motsyk said.
He said that Washington had already provided important political and military technical assistance to Kyiv and continued to do so.
Motsyk stressed that Russian President Vladimir Putin understood only the language of force and that no one should not expect that the refusal to provide Ukraine with lethal weapons would calm the aggressor.
He expressed confidence that it would also be worth considering strengthening sanctions against Russia if it continues to take steps to escalate the situation in Donbas and not contribute to the settlement of the crisis situation in the region.
op