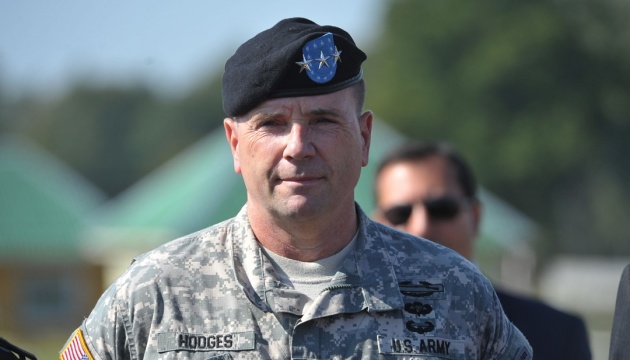 Javelin systems to strengthen Ukraine's positions in Donbas talks - U.S. general
The provision of Javelin man-portable anti-tank missile systems to Ukraine will strengthen Kyiv's positions in talks on the settlement of the conflict in Donbas.
Ben Hodges, the former U.S. Army Europe commanding general and a strategist at the Center for European Policy Analysis, said this in an interview with German international broadcaster Deutsche Welle.
He also noted that Javelin systems would be supplied to Ukraine in the near future.
There is a powerful defense industry in Ukraine that can produce high-quality anti-tank systems, so I advise you to look carefully at it. This is not a very complex technology, Hodges said, adding that Ukraine can also develop its own systems.
Hodges said that Washington was interested in ending violence in Donbas, but not so that Russia preserves what it gained on this territory.
op