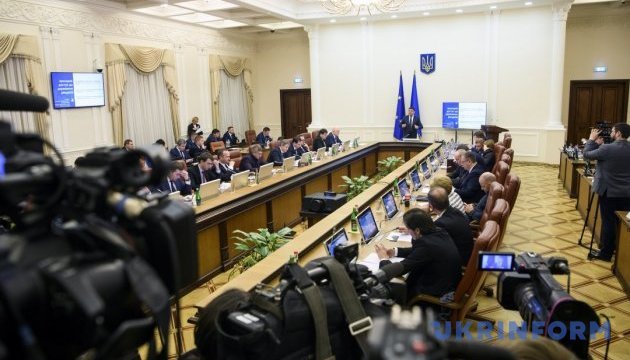 Cabinet approves defense order until 2020
The Cabinet of Ministers of Ukraine has approved the main indicators of the state defense order of Ukraine for 2018-2020.
The corresponding decision was made without discussion at the Government meeting on February 14, the Government portal reports.
"We began to plan the state defense order for three years in 2017, and this system has already proved its efficiency for both public sector customers and executors of the state defense order," Deputy Economic Development and Trade Minister of Ukraine Yuri Brovchenko commented on the government's decision.
The approved state defense order is based on the main directions of the budget policy for 2018-2020. In the medium term, the main efforts of the state will be aimed at providing the Ukrainian army with modern weapons and military equipment. In 2018, the financing of the state defense order will be implemented in much larger volumes.
The draft state defense order for 2018-2020 was preliminarily reviewed and approved by the National Security and Defense Council of Ukraine.
ol