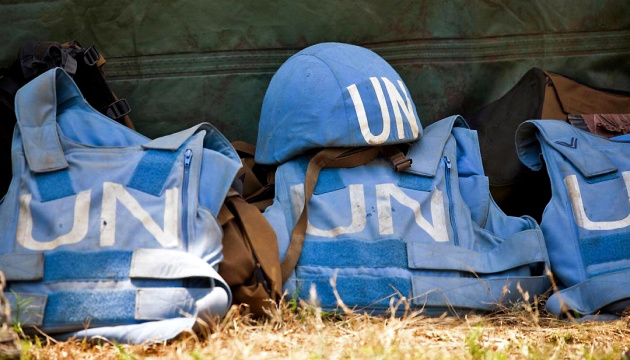 UN peace-keeping force in Donbas should include 20,000 personnel – experts
The UN peacekeeping mission in eastern Ukraine should consist of at least 20,000 personnel.
This is stated in the report of the American Hudson Institute "Can the United Nations Unite Ukraine?" which was commented on by the Rasmussen Global Foundation, an Ukrinform correspondent reports.
"A peace-keeping force will need a robust mandate and include 20,000 personnel; non- NATO European countries like Sweden, Finland or Austria could play important roles," the RG indicated the key point of the report.
As noted, the civilian component of the force will be critical to deal with law and order issues and potential local tensions; a 2,000 to 4,000-strong police and civilian force will be needed to this end, with the EU potentially playing a key role in force generation.
The experts believe that the force would work as an enforcing mechanism to the Minsk Accords.
As stressed, the possible local elections in the occupied regions can only be delivered after full deployment of the peacekeeping operation in Donbas.
The Rasmussen Global also states that the UN should appoint a special representative to eastern Ukraine to lead and coordinate the activities of the peacekeeping force in Donbas.
ol